Stop it!!!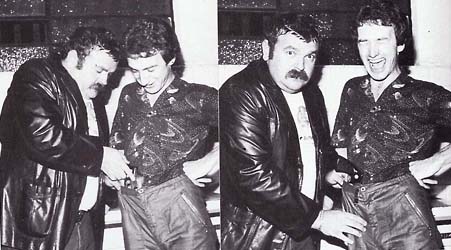 "My name is Gomez. I have been working as a sheriff for 20 years.
I have killed hundreds of people. It can't be helped in this
country though, because we have a riot all the time here.
Now, I am in charge of guarding this skinny young man,
but supprisingly, he is the one who wrote my favorite
"Another One Bites The Dust"!
Since I thought he'd need a gun to get thorough the gunfires
just like Steve in the song, I pushed my gun into his pants,
but he is screaming like a child...You've got a great gun,
but you can't defend yourself with it...!"

---
[Back]