In love with the aloha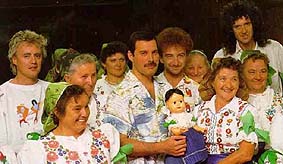 We are taking a souvenir photo with a group of
ladies who played the opening performance in Budapest.
I wanted to stand closer to Freddie in aloha,
but I got melted into the ladies.
Though I and the lady next to me have similar noses,
we are not relatives or anything...

---
[Back]